Registered Psychotherapist (QUALIFYING) ENG/PUNjabi
Simrit works with youths and adults who feel unworthy and constricted. She assists her clients with nervous system regulation, cognitive restructuring, and leaning into genuine self-expression. She is also trained in sex therapy and can assist in the healing of sexual trauma through individual trauma therapy and/or in sexual healing through couples therapy.
"Often, it is the deepest pain which empowers you to grow into your highest self."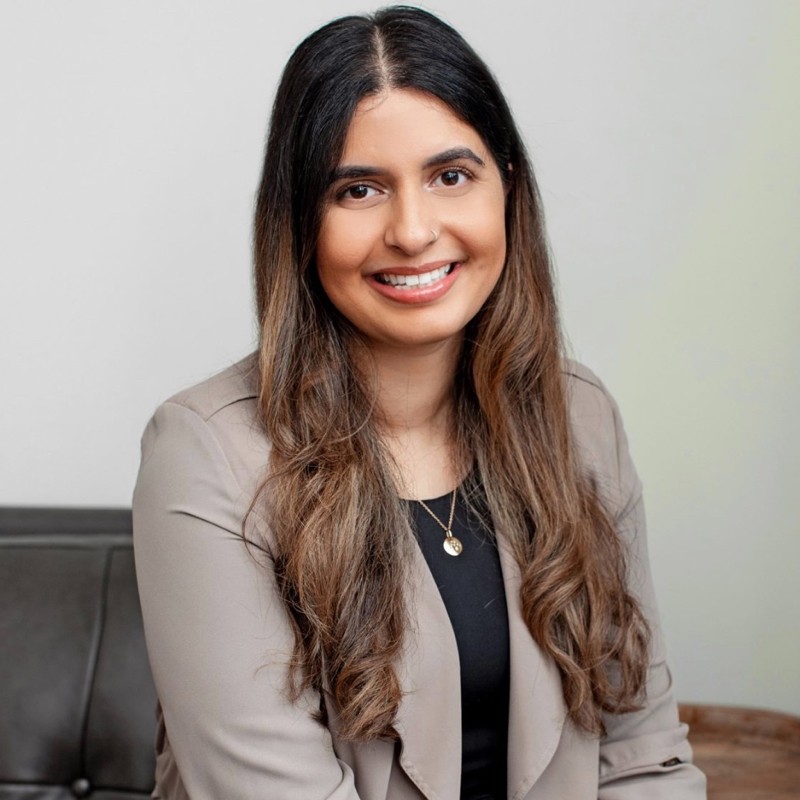 RP (Qualifying), English/Punjabi
Simrit works with individuals who struggle with identity confusion, unresolved childhood trauma, complex trauma, and grief. She is a compassionate Registered Psychotherapist (Qualifying) that provides her clients with a safe space to share their narratives. She utilizes evidence-based approaches that include a holistic model tailored to each client's needs.
Coming from a minority population herself, Simrit is passionate about working with various cultural backgrounds and utilizes a multicultural approach to psychotherapy. She uses Cognitive Behavioural Therapy, Emotionally-Focused Therapy, Somatic Therapies, and other trauma-focused approaches to process unresolved trauma. Simrit works with a variety of presenting concerns that include, but are not limited to Self-Esteem, Body-Image, Anxiety, Depression, PTSD, and relationship issues.
Simrit is passionate about healing trauma, and she continues to broaden her scope through certifications like the Intensive Sex Therapy program to further work with individuals and couples who have concerns surrounding sexual trauma, sexual healing, and intimacy. She is also a certified clinical trauma specialist.
There are some events in life that take place unexpectedly, like trauma and in these moments, it can be difficult to cope, heal, and move forward. Through experience, it is Simrit's understanding that we all move at our own pace and need a safe and non-judgemental setting to tell our story. Her goal is to provide this space where clients can unravel their stories, build rapport, and work through goals while allowing clients to gain clarity and move forward in the healing process.
Languages Spoken:
English and Punjabi
Education
Master of Arts in Counselling Psychology (candidate) — Yorkville University
Honours Bachelor of Science — University of Toronto
Certified Clinical Trauma Specialist
Prepare/Enrich Certification for Couples Counselling
Sex Therapy Intensive Program from the University of Guelph
Session Fees per hour (plus HST)
Individual counselling: $140
Couples Counselling $160
Book a Free 20-minute Consultation